It's always so exciting to find out what other talented people can do with my patterns, and here's how one of them turned the Sweet Talk Phone Bag into a little girl's purse.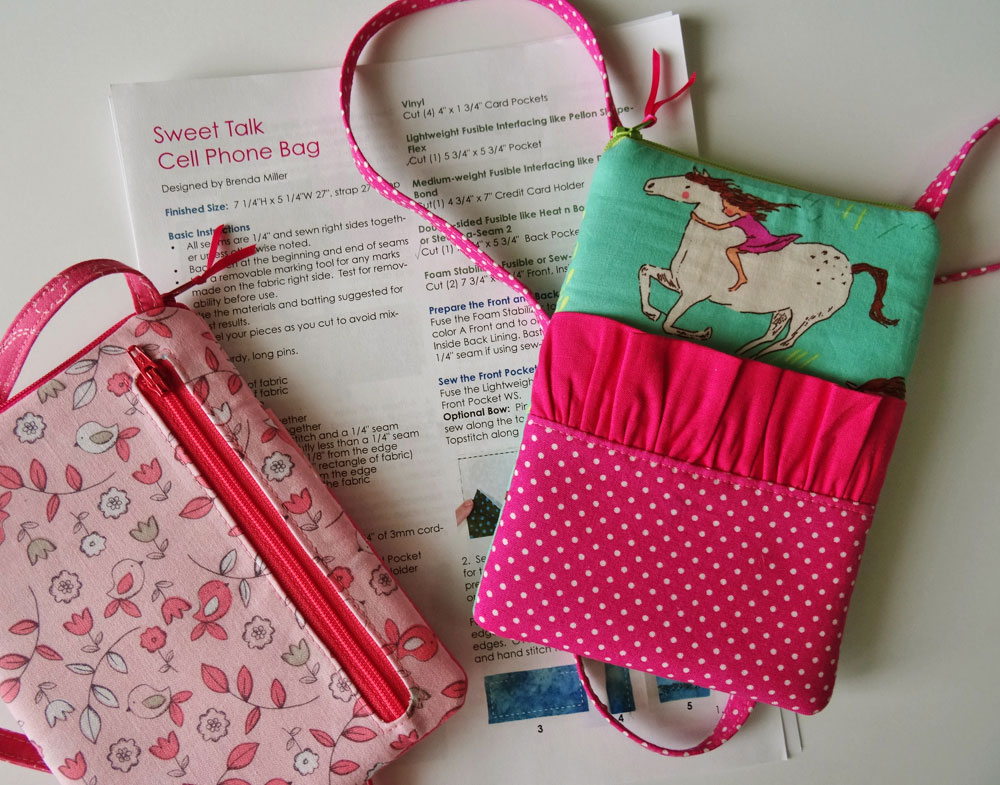 Sherri at Thread Riding Hood has used the Sweet Talk Phone Bag pattern to make purses for her little girls. She left out the card holder, shortened the strap, and used some kid-friendly fabric from her stash.
Voila! Purses for little girls
Sherri's girls used theirs on vacation to carry sunglasses, mini clipboards and other odds and ends.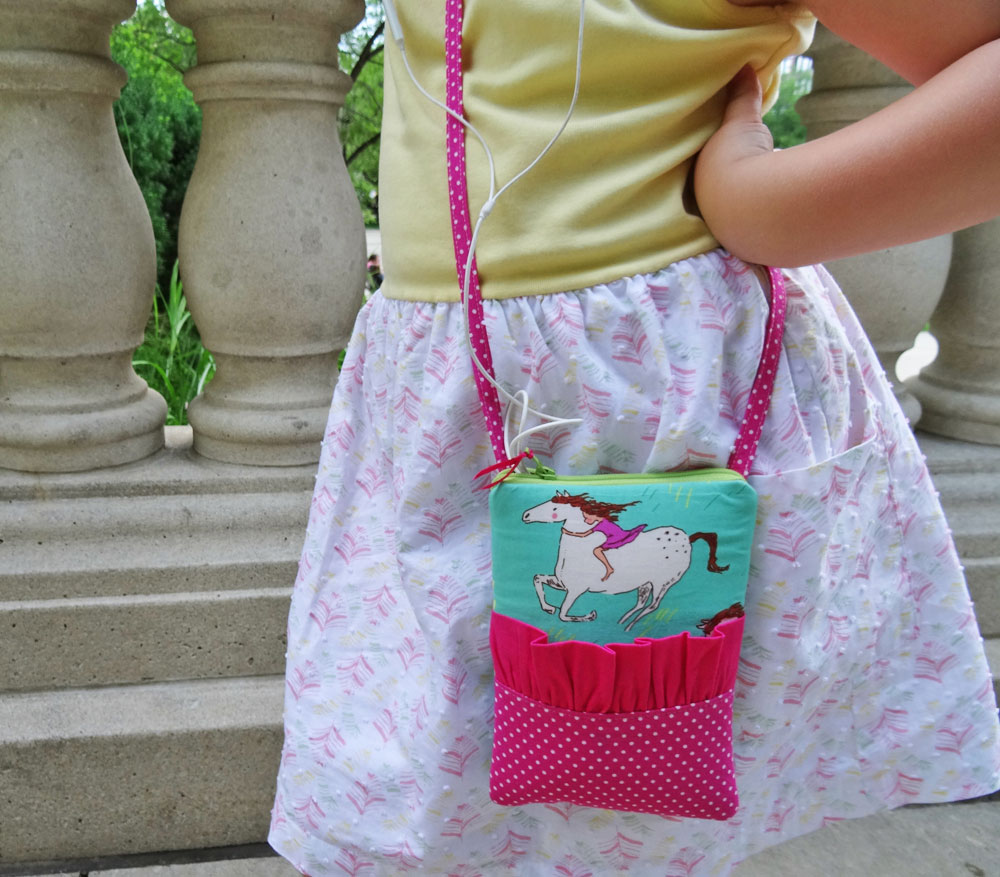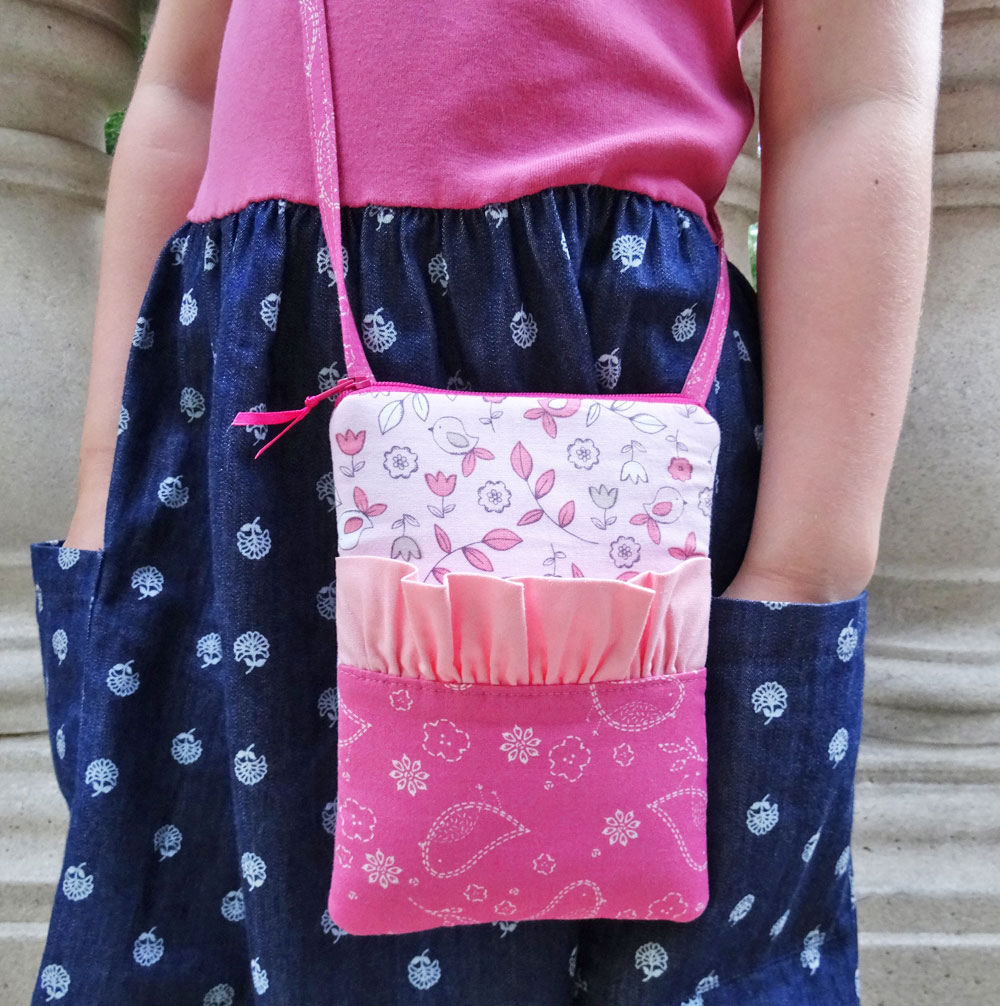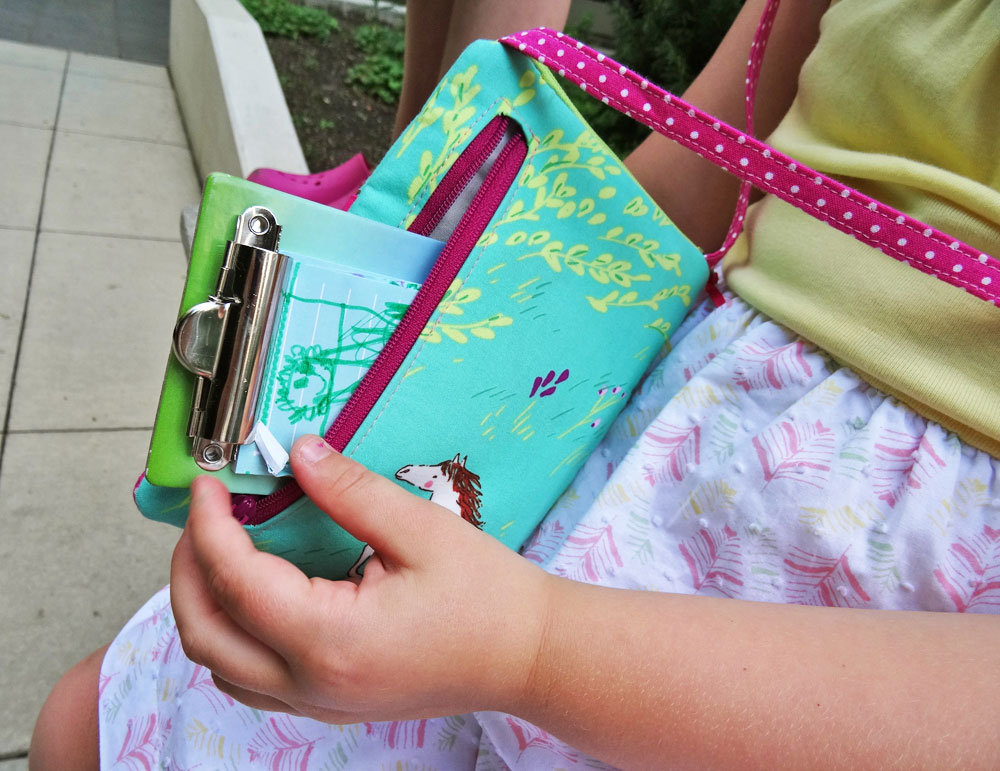 Read her blog post at Thread Riding Hood to get all the details about how Sherri used this pattern to make purses that are the perfect size for kids.
The Sweet Talk Phone Bag is also available as a video class.
Find out more about the Sweet Talk video class