After holding a week long contest to name my new backpack pattern, the time has come to officially announce my latest pattern, the Daytripper Backpack.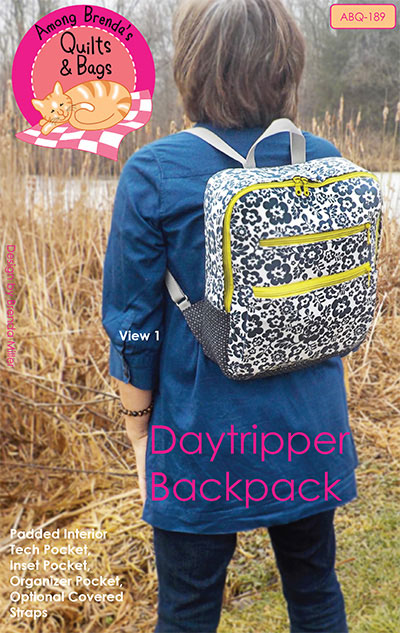 Congratulations and thanks go out to Christina Beck, a teacher at Stitch by Stitch in Kingston, Ontario. She entered the name Daytripper Backpack in the naming contest, and she has won the prize.
Anne Lyons, an employee at The Marsh Store in Coldstream, Ontario, came up with the name Pack Me Up Before You Go Go, which I really liked as well and will use on the back cover of the pattern to describe it. Anne will also receive a prize.
Thanks to all who entered the contest! You submitted some great ideas.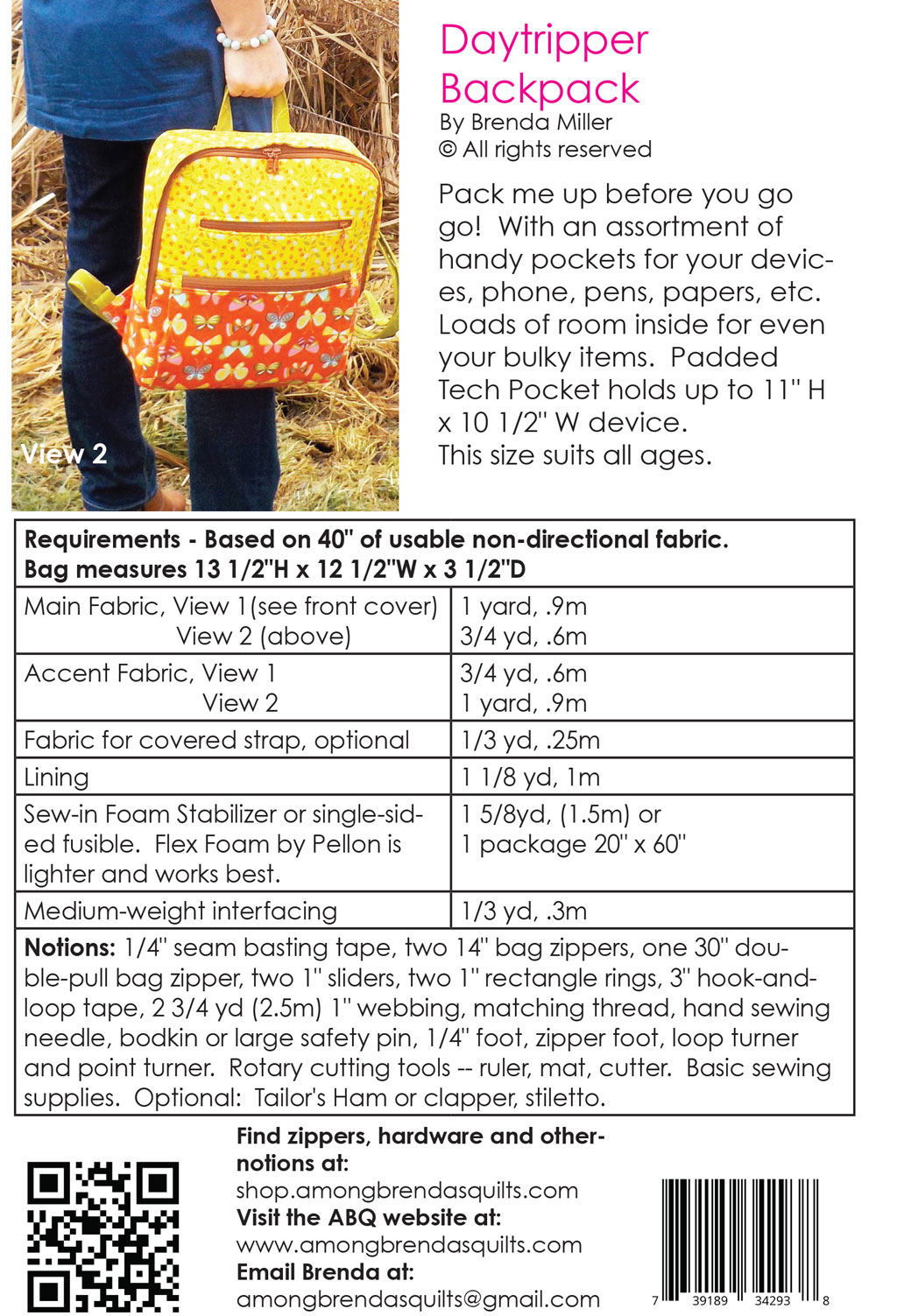 This backpack pattern is available now. Details here.